Kent Bellows
1949-1970
Jeffery Kent Bellows was born in Blair, Nebraska on June 26, 1949. He was the first child of Vernon Bellows and Phyllis Jensen Bellows who went on to have two daughters: Deborah and Robin. Bellows' name evolved from Jeffery to Geoffrey to G.K. to G. Kent and finally to Kent Bellows. Some of these variants can be found on his work. Vernon Bellows was a trained artist who did mostly advertising and illustrational work. One might say that Bellows was "home-schooled" in visual art. Bellows' first exposure to museums occurred in 1964 when his grandmother took him to Chicago and New York.
Bellows attended local public schools in Blair until 11th grade. In 1965, his family moved to Omaha, where he completed his secondary education at Omaha Burke High School. During his senior year in high school, Bellows entered a portfolio of his artwork in a state Scholastic award competition. His work received 12 gold keys for outstanding achievement and was forwarded to a national competition. On the strength of his showing, he was awarded scholarships to the school of the Art Institute of Chicago, Chicago, Illinois and the Kansas City Art Institute, Kansas City, Missouri. Bellows academic achievements were rewarded by the issuance of the University of Nebraska Regents' Scholarship, which he used to enroll at the University of Nebraska at Omaha. His art education there included instruction by Peter Hill and Thomas H. Majeski.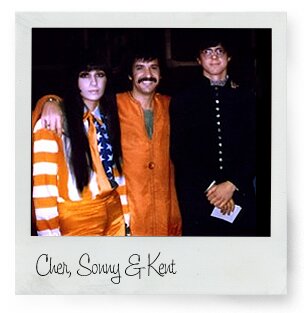 During his teenage years, Bellows became an excellent, self-taught keyboard player. He played with several local Omaha rock and roll bands, and in 1968 was hired by Sonny and Cher to play keyboard on their Midwest tour. As an adult, Bellows never pursued a professional musical career. However, he always had a keyboard in his studio, using music to relax and entertain friends.
After leaving college, Bellows lived a nomadic life for three or four years. He developed patrons such as Warren Buffett and the Ferer family who gave him room and board in exchange for artworks. He also lived for a time with an aunt in Connecticut and Berkeley, California. His art was primarily realistic, but he also painted abstracts. He painted self-portraits and stylized portraits of Native Americans using antique photographic source material. His medium was acrylic on canvas. In the summer of 1971 Bellows travelled to England, France and Italy. This opportunity to see traditional western masterpieces in their original context impressed him deeply. He later made many drawings based on Italian works. He discovered that other Americans, such as Gregory Gillespie, were reinterpreting classic realist work. He now saw himself in a longer and larger artistic continuum. The exhibition contains a single work from this period of Bellows' life. The double portrait of his sisters was painted in his parent's basement in 1970. One can see the influence of Klimt in this work.
1970-1980
In 1973 Bellows moved into the Uinta, an apartment building on the northwest corner of Leavenworth and Park Avenue in Omaha. There he constructed the first of three studios. Most of the art that he produced there was fanciful, but at the same time steadily more realistic and detailed. He continued to paint with acrylics on gessoed canvas, but also used some masonite panels. Some of his work was illustrational. For Rolling Stone he produced a suitably disturbing portrait of the novelist Philip K. Dick.
Elizabeth Jean Irvin moved in with Bellows and in May of 1976 they travelled to California to get married at San Francisco City Hall. They divorced three years later.
In the exhibition is a single example of Bellows' work from this period. His painting Home depicts an idealized view of the Home Theater on Washington St. in downtown Blair. The high color is characteristic of Bellows' early painting. The painting places a contemporary Bellows in his childhood past.
1980-1990
Bellows' life changed dramatically when he married Angela Shomaker in the summer of 1980. Angela came with a readymade family of three children: Adam, Rachel and Sarah. Bellows bought a house about one mile southwest of the Uinta at 1717 South 33rd St. There, the basement became his studio, and by necessity an art factory supporting a family of five. He used three strategies to improve his income. First, he did portraits, very beautiful portraits. Second, he found a way to make multiple, salable copies of his work, lithography. Third, he aimed at more lucrative sales by being represented in New York galleries.
Many of his portraits are pencil drawings of well-to -do local individuals or their children. These were made for direct sale. Portraits of models were made for sale through galleries. One must include Bellows himself and members of his family as easily available models. The exhibition contains several examples of both types of drawings. It was unusual for Bellows to do pencil drawings of landscapes or still lifes. Bellows began to do paintings utilizing classic techniques. He used panels prepared on both sides with rabbit skin glue gesso which he cooked himself. Once the panel was prepared, he painted with egg tempera. The painting called Kitchen Counter: March 1983 (Dirty Dishes) shows the egg separator he used each morning to provide the bonding agent for his pigments.
Thomas Majeski, Bellows' art teacher, suggested that Bellows do a series of lithographs utilizing stones and materials from the UNO Print Studio as a demonstration project for the students. The printing itself would be done by Richard Finch, a professor from Illinois State University. This team resulted in four works which sold readily. Copies are in the exhibition. The detail that Bellows wanted to capture in the prints required the use of Korn's #5 lithographic pencils which had been stored in a freezer.
Through the agency of Bellows' patron Hugh Hunt, Peter Tatistcheff began in 1985 to represent Bellows in New York. In 1993, Bellows moved his work to Forum Gallery. Bellows kept none of his own work. A piece was completed and gone. His methods required very deliberate production and demand for his work was strong.
1990-2005
In 1990 Bellows was renovating the building that would become his final studio. The Mahler building (as he christened it) was four blocks west of the Uinta at 3303 Leavenworth St. The main floor had space in front to build sets. At the back were the studio space and a sleeping loft. Bellows' marriage to Angie was falling apart and in 1991 they divorced. Bellows continued to live on 33rd Street with the children until they were old enough to live on their own. In 1994 he sold the house on 33rd Street and moved to his studio.
In 1998 Bellows began to consider a painting cycle of the seven deadly sins. His vision required building elaborate, complex sets in which he would play some role as the sinner. The first of these (Gluttony) was completed in 1999, sent to the Forum Gallery, displayed at the 2000 Armory show and sold within an hour. The second sin (Wrath) was completed in 2001. Bellows was working on the third sin (Lust) at the time of his death.
Over the last decade of his life Bellows' drawings took several new dimensions. He experimented with collage. He made rubbings of the sidewalk cracks on his block and faithfully reproduced the grain of the concrete. He made drawings that had overall abstract design elements influenced by Franz Kline. He was pushing passed his classical roots.
Bellows was found deceased in his loft in September of 2005. An autopsy did not reveal a cause of death.
An extensive timeline and bibliography for Bellows can be found in the catalogue. Purchase a catalogue online.
If I had met Kent only later in my life, I probably would have looked at our friendship differently. As it was, however, I took it mostly for granted because he was around for as long as I can remember while I was growing up. My father and mother were his close friends. His works hung on the walls of our house, making an impression so heavy on my mind that I often had trouble appreciating art that wasn't like his. And nothing was.
He would come to our house, worn out Converse All-Stars, holey jeans and hooded sweatshirt, smelling like work. My friends and I would be in the basement. My parents often had people over, and it wasn't until we heard the uproar of laughter or boisterous storytelling and jokes coming from upstairs that we knew that it was Kent. He was the kind of person that you were willing to bend the rules for – bed times got pushed back, bottles were opened on work nights, and young children were privy to adult conversations, whether they understood them as such or not. On a good night, he would find his way to the piano.
He was the kind of person who could make a rich man green with envy – you'll never be able to buy what he had. When he wasn't at my house, my friends would beg me to take them to visit him in his studio. There wasn't enough Kent to go around; that's a sure sign that the world has too few like him. He was famously reclusive at times, presumably completely engulfed in his work, and that – I tell myself now – is why I refused to take them there. Perhaps he spent time alone because no one really spoke his language. He was reliably unreliable by the standards of those who had fallen into the grooves of society, which he certainly never did.
One summer I worked with him in his studio, a place that was unmistakably one where ideas came alive. We were building the set for Wrath. We filled it with Styrofoam and spray paint. On his canvas it became a dungeon – the scene of murder/suicide. He worked from photographs that he had taken on the set, but his paintings aren't like photographs. The chill that comes with seeing the finished product is certainly more real than Styrofoam and spray paint.
He died many times over in his own works of art – perhaps he was ready to go, even at such a young age. None of his friends or family were ready. Despite all the good things that have been done in his name after his death, make no mistake, we are worse off for it. He was a master technician of the old school. In hindsight, the analogy that the brightest candle burns out the fastest seems almost too apt. His short life was lived fully and it rightly serves as inspiration for many people that knew him, including myself.


- Nick Schafer
Keny played in a band named "The Blue Ruins" as keyboardist. I was the lead singer and occasional guitarist.
I recall Kent as a consumate musician and a real great guy to travel with.
It was during those days I was introduced to Kents artwork. His determination and abilities were amazing even in the late days of the 1960's.

It was during those days when Kent backed up Sonny & Cher and other visiting well known groups.

I counted Kent as a personal friend and miss him. Hie art will certainly live on!

Sincerely,
Dr. Greg DeMarco
Tazewell, Va.

- Dr. Greg DeMarco
Kent was a good friend of a family I had the pleasure of hanging out with a lot in my high school years. It was in their house that one of his haunting, life-sized self portraits hung. That was my introduction to his work and I was blown away by it's realism to the point I would get chills at night when I'd see it with a lone spotlight illuminating his melancholy face. It seemed as if he was standing there in person.

- Paul Yahnke
" A legend in his own time " is the best way I can think of to describe what I knew of Kent Bellows. That seems a very apropriate description.

Kent and I were Art Students at UNO ( University of Nebraska at Omaha ) at the same time, but I really didn't get to know him. As was stated in another one of these Memoirs, I think the one from Mike O'Hara, Kent was never in the Studio at UNO ...painting. He painted elsewhere. Ocasionally he was on campus,and when he was we would know...his friends, that I thought to myself...where like his 'disciples' would tell everyone in advance that he was on campus, or would be... in an hour or so. It was amazing! He was like a "ROCK STAR" before that term really got coined!!! His friends became like his 'advance men'! He had fans already!

I only saw one of his paintings during that time, it was fascinating! I had never seen such detail, such draughtsmanship!! It was clear that he would be going places with his work! That may be about the time period of the photo of him with Sonny and Cher. While most of us Art Students were thrilled when we sold a painting for $150.00.....his paintings were already selling for $1,500.00....!!! And he may have been about nineteen at that time! I had heard that his works were all sold before they were even finished! Truly AMAZING!

So intriguing to me were the stories of his "props" for his paintings! I really, really like that ! How clever, how ...right! So important, and most of us Artists don't bother with them. Something to be learned there.

Anyway, I will always remember him as a "legend in his own time" and he truly was! I wish that I had known him personally, but I didn't. I knew Mike O'Hara and Jeff Jackson, but that was an Artist connection through other Artsits. Perhaps Kent Bellows is the most famous Artist to come from the Omaha area. As I said before, alot to be learned there. Sad that he is gone so soon, but let's be glad that he did pass our way, in our time!

Bobbi Baltzer-Jacobo

- Bobbi Baltzer-Jacobo
I was still in high school when a friend of mine from Blair, Nebraska told me I must meet the artist "Kent Bellows." Not too long after that and quite by chance I walked into a one-man show at a gallery in the Old Market. I immediately noticed an amazing portrait of two beautiful sisters posing back to back. What an experience! I recognized Debbie as a classmate at Burke High School, one I had a quiet crush on... and here she was with her sister Robin as depicted by a modern day Master. I'll never forget that wonderfully humbling experience. There I was, in the presence of greatness and this was a local artist in Omaha, Nebraska. The show was "Kent Bellows," the artist my friend from Blair said, "I must meet."
I met Kent a few years later at the Antiquarian bookstore. I've just recently learned that first meeting had been arranged. Kent invited me to his Unitah Apartment Studio on Park Avenue. The affect that visit had on me was like that of an agoraphobic attack, I mean it took my breath away, like standing at the edge of a cliff or at the base of a skyscraper. He was working on what he termed a "potboiler" one of the "Himalayas" series of landscapes he did.
Kent and I not only developed a deep friendship, he literally took me under his wing like that of a Mentor to a Protege. A funny thing I remember was stretching a linen canvas under his direction in the dining room of his Unitah place. I had previously more experience with stretching silk for screen printing, which is done much more tautly. We then cooked and applied the rabbit-skin glue and I went home. The next day he expressed to me that it almost kept him up the night before and he had a hard time concentrating on his work as my brick molding stretcher creaked, complained and warped while the glue sizing set-up.
Kent produced the painting for the popular poster "Not of this Earth," and many Science Fiction Illustrations as "G. K. Bellows. " I remember listening with fascination as he described the character of himself, he invented in that of "Geo Ashland," the mysterious bomb silo dweller. This was an award winning fictitious character. Kent really had a knack for making life interesting for himself and for all those around him.
When Kent married Angie and bought the house in the Field Club Area he was a little reluctant to let go completely of the Uintah Studio. I was renting a house a block away from Joslyn Art Museum, where Kent often visited. He invited me to move into the Unitah on Park Ave.. He entertained the thought of continuing to work there on some projects, an idea Angie vehemently rejected. He said, "with me there it still kept the place in the family," a statement that made me very proud.
Of course Kent went on to set-up a wonderful studio in the basement of his new home. In fact it was then difficult to get Kent out of that setting. He was very prop oriented and it was always fun to visit and see, for example all the wind-up toys he would collect. He really enjoyed being Dad for Adam, Rachel and Sarah. He made an appearance at my twenty-fifth birthday party and surprised me with a gift of antique bottles he and the kids had excavated from the construction site of the Field Club new school, and they appear in the windows of dirty dishes I and II.
Kent once again dealt me that agoraphobic feeling when he invited me to a building he had bought and remodeled into his perfect studio. The structure on Leavenworth Street was once the "Mermaid Lounge," he christened the "Mahler Building" in honor of the composer Gustav Mahler. He wasn't ready to move in yet and asked me to break it in for him, so I did.
The quiet ambience was inspirational and at times the only sounds were that of my cat "Case" or the moans and groans of the building itself. I spent my last year in Omaha at this place before moving to Austin, Texas. I regularly conversed with Kent over the phone and I especially miss the annual "Holiday" calls from him.
One of my all time fondest memories of Kent Bellows was when I worked on restoring an Oil Casein Theatrical Backdrop at the Scottish Rite Cathedral. I was proud of the work I was doing and wanted to show off to my mentor. What made this extra special was, for one thing it was at a time when deadlines made it next to impossible to get Kent away from his work. I was able to coax him out. I convinced the custodian to let him fire up the pipe organ. I crawled back up onto my scaffold and painted while Kent playfully banged away at the keyboard of that massive instrument. What a wonderful sound filled that building and put a permanent smile on my soul.


- Jeff Jackson
Kent's father, Vern was my first cousin. One Thanksgiving, Kent, his mother & dad (Phyllis and Vern) were at our house for Thanksgiving dinner in Fremont Nebraska, not far from either Blair or Omaha. My mother was a Bellows, which is the family connection. After dinner I was watching Kent draw. He was very young...early grade school. I watched, fascinated as he drew one of the Seven Dwarf's just perfectly! He rare lifted his pencil off the page and I specifically recall the little dwarf shoe he zipped through so effortlessly. And...no he wasn't copying a picture! This was in his head. I was in Sr High, and very self absorbed, BUT...I was blown away by what an artist he was at such a tender age. This was around 57 years ago and I still can see him drawing that dwarf!

- Cecilia TeSelle Hendrickson
Viewing the exhibit was an amazing thing for me. I had seen pictures of a majority of those works at Kent's studio, and a few I saw sitting on the easel that sat in the main room in various states of finish or before they left for New York. So many memories came back to me, and I realized that I was privledged to not only have been immortalized by Kent on paper when I was 22, but to be counted amongst his friends, those people who got to sit with him, talk to him, kick back and drink Whiskey and 7's out of coffee cups while listening to him go on about what he wanted to do next. The exhibit is amazing, and for those of us who knew him personally, it's a way of seeing that even after five years, he will always live on.

- Christina Lawler
I got to know Kent in 1965 when we were juniors at Burke/Morton High. I'll always remember how the senior art students at that time, were skeptical that newcomer Kent would have the talent to be placed in their "advanced" art class. He certainly proved them wrong, when the next day he lined the front of our classroom with examples of his work. Mr. Lloyd Wood, our art teacher, was easily convinced and amazed I'm sure, as we all were blown away by Kent's mastery of detail and ability at such a young age.
During our senior year, we worked in the art room as much as possible; talking, laughing, and actually painting. Kent was personable, smart, unassuming, witty, and became a good friend.
It was Kent who taught me how to paint with acrylics for which I'll always be grateful. I also remember his musical talent (just as impressive as his art abilities) when he played the keyboard at some of our school dances.
Then, in 1971, I attended his Old Market exhibit. I was always proud that Kent was a friend but that evening was even more momentous as I witnessed how this astoundingly talented young man was now recognized as an established artist.
As an art teacher now, I often share my memories of Kent and newspaper clippings of his work, to inspire my students. Four of my students have participated in the Kent Bellows Studio and Center for Visual Arts Mentoring Program and thoroughly loved the experience! I want them to relate, - to see that they need to value their fellow classmates, not only for their abilities but also as friends.
What a full exciting life Kent – just way too short.

Jeanne (Sheldon) Kelley


- Jeanne (Sheldon) Kelley
I never met or spoke with Kent. I first saw his work at the Forum Gallery years ago and then learned he was no longer with us. As an artist I was and am very influenced by Kent's work ethic, technique and that he had a love for the masters. I also love that when I see his work I feel like a ten year old kid viewing his comic book collection - I love it and can't get enough! Long Live Kent's wonderful work!

- Jon Gernon
Kent's amazing talent first captured my attention as I passed through the hallway between the Art department and the English department at Omaha Burke High School, Morton campus. Scurrying to Mrs. Huey's American Lit class, images in the art department display case brought about an abrupt stop, turn, and prolonged, mesmerized gaze. Kent's paintings, suspended behind quarter-inch thick glass panels, were offered as a preview to the National Scholastic Arts competition to be held in New York City. Completely enthralled, slack-jawed with eyes wide I stood--- filled with wonderment.

Of course, I was late to class.
This was just the beginning.




- Ann Vakoc
Kent and I were fellow Art majors at Omaha University/UNO circa: 1966-69. Peter Hill (then head of the UNO Art Dept) allowed me, Kent and Bob Rogers to work from a shared apartment/studio on 15th & Vinton street in Omaha rather than paint at the OU/UNO art dept studio. Pretty radical stuff for Omaha U, 1968! We were the darlings of the Art Dept back then and were cut some slack. Like many who survived the 60's, a lot of my recollection is somewhat blurred by various 'joint' activities. Pretty much the norm for the era and on Vinton Street in particular. Kent and I remained friends through the 80's then drifted apart as his career took him to fame in NYC. My career went another direction into graphic art and photography.

The pivotal painting that catapulted Kent away from OU and towards the KB we all have come to know was painted on Vinton Street around 1968. It was a life size frontal nude of another art major, Dave Wooley, with red/white/blue genitals. Heady stuff during the Viet Nam era. It was one of Kent's first stabs at hyper-realism if not the very first and predates the 'Sister' painting in the show.

I remember the day he brought it into the OU art dept to show Peter Hill and Dean Blackwell. After quite a flurry of excitement, Kent announced he was quitting school to paint full time. No MFA for Kent, he had other aspirations. Warren Buffett had given him a stipend and a carriage house to live in. Kent was gonna paint full time and go for it.

Annecdotes:

Sometime later in the mid-80's, I had a conversation with Kent involving his recent work. Kent mentioned that he no longer had to think about what he was doing, that all his incredible facility with graphite drawings simply came about with little effort. I mentioned that with any luck, he'd get over that. Kent laughed and thanked me. He understood what I meant. We always shared a mutually respectfull relationship.

Kent used to spend the first 2 hours of his day sharpening about 400 graphite pencils. He'd then fine sharpen them with emory cloth. He'd use each pencil for a stroke or two and then discard. I still can't believe what he was capable of doing with a lead pencil.

In the early 80's Kent hired me to stretch his canvasses. I lived in the old Anheiser Busch building on 13th and Jones Street, just south of the Old Market. My pay? One ounce of really good pot.

I once invited him to Jones Street to watch "Metropolis" on public TV. This eons before cable. He asked if I had good reception. I said, yes. A coat hanger antennae on a 12" B&W TV is all I had. It was a memorable evening after some adjusting.

Kent Bellows was the finest hyper-realist draftsman/painter I ever knew. His work didn't really break any new ground in Art but what it did was to help define photo realism forever. I'm glad I knew Kent, I'm glad we were friends.

A Hui Hou Kent!
(Until we meet again)

Michael O'Hara
Kaneohe, Hawaii

- Michael O'Hara
Kent was my cousin, and a brilliant artist. So was his dad Vern. In our extended family there is an inordinate amount of artists, musicians, teachers, writers and actors; at least four generations of them. It's a good bunch. Kent was an inspiration to us all.

- Scott McKinley Boughn
Because it is fall in Nebraska, I am reminded of Kent and his father Vern. Vern was a high-strung gentleman who loved Nebraska football. He would dress up to watch the games on TV and arrange a special sculpture on top of the set. These were the "Husker Nuts" - football fans fashioned out of nuts. I understood this perfectly because my father had special "sacred objects" that we placed on our TV. Is this normal behavior?

- Dan Schafer
I never new Kent personally but as an artist and musician myself I could see Kent's talent even then, as
seniors at the same high school.
Kent's talent only improved with over the years. It's sad to lose someone with such talent, the things he might have done.

Jim Churchill

- Jim Churchill
I never knew Kent personally.
I feel close to him through meeting his sisters and being a mentor at the Kent Bellows Mentoring Program.
A psychoanalyst once told me he'd have loved to have gotten Kent on his couch.
I first saw Kent's work at Jackson Artworks many years ago, I remember being amazed by a still life of a
cluttered work table, with Godzilla and other stuff in crystal clear detail.
My God, I remember thinking, Why?
Why spend so much time and talent on a random pile of trivial junk?
He lavished so much care and laser-like focus on everything he did, trivial or profound.
Nothing is trivial, or maybe nothing is really profound.
Or maybe actually, like my friend Kevin Lawler says, "Nothing is ever really lost."
Omaha is extremely fortunate to have had such an amazing artist in its confines for as long as it did, and though I never really knew him, I feel his influence in many people who were his friends, and they have a kind of reverance and humor about him which is the residue of deep affection. If I were to meet Kent Bellows, I would thank him, then say, "Hey Kent, can i offer you some drawing lessons?" I think he would laugh at that...or punch me in the nose.

- Bill Hoover
There's no question that everyone in his high school class knew Kent was a gifted artist – visually, of course, but musically as well. The bands he played with were in constant demand, well-known despite those musically-crowded days when everyone, it seemed, had a band. With Bellows you just knew anything he touched was going to be right, so we looked forward to his work, whether on canvas or keyboard.
Kent was a Renaissance man before any of us knew the definition. Fortunately, his visual legacy remains, and thanks to this exhibition, new audiences can savor his talent. For a lucky few, we can remember listening to him, too.

Mort
A classmate and fan

- Mort Mortensen
Visiting Kent was always an adventure, and being his friend was an honor. I tried to understand why, when he died, it hit me harder than anyone I have ever lost -- before or since. I chalk it up to the idea that he 'got' it. He was honest, intelligent, strong, opinionated, ( and mostly right, too) He was a really great friend. There was a real secret knock that one had to come up with using your keys on the glass blocks at his studio. Mine was pi, three taps, one tap, four taps, one tap, etc. Kent used 100 pencils at a time --sharpening them all, and using them one at a time. He told me he liked to get rid of everything he completed. Unless it was something he was working on, I rarely saw his originals at Kent's studio. That's okay though, because just getting to hang around with him once in a while, I knew I was in the presence of a great artist. A guy who worked diligently at his craft -- to be the very best.

- Lars Erickson
Kent had amazing talent - not only for drawing and painting, but for observation. I feel lucky that he counted me as one of his friends. Visiting him in his studio was always an adventure for my eyes, ears and mind.
He turned me on to so many things: Vivaldi, Beethoven, Mozart and Bach; he taught me how to look at the ordinary, every-day world, and see the beauty in it.

One instance I remember vividly: Shortly after Christmas, he was studying a gift he received - a photographic study of butterflies and moths. It was a book that included hundreds of color plates, and he had several pages marked for future reference. He said, "These are better than most of the abstract paintings you'll ever see." Of course, he was right.

- patrick